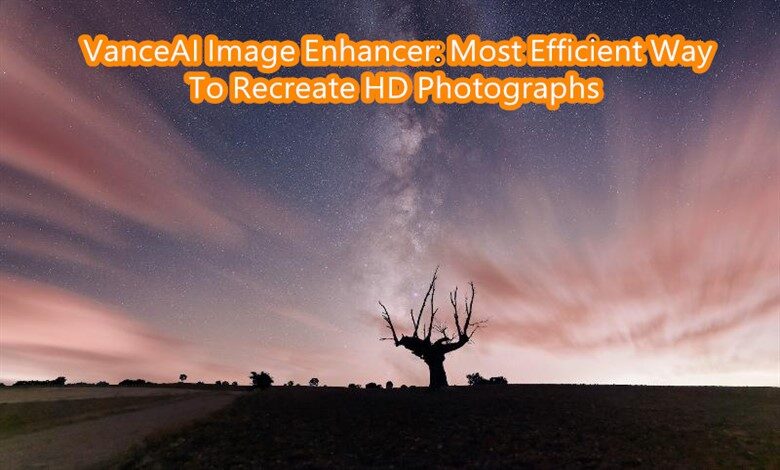 Technology
VanceAI Image Enhancer: Most Efficient Way to Recreate HD Photographs
A photo quality enhancer is not as straightforward to use as software products dedicated for image editing and enhancing. However, because of their accessibility and broad usage in areas such as personal social networking, blogging, digital marketing, e-commerce with product photography, and so much more, we are all using images more and more these days. It goes without saying that many people are preoccupied with running their internet businesses. With so much information available online, high-definition photographs will inevitably become the primary mode of communication between individuals all over the world.
Despite the fact that there are many photographs on the Internet, it appears to be much more difficult to choose the appropriate image. Many photographs are just of inadequate quality to be used. In this review, we will look into VanceAI Image Enhancer and see what it can do for you.
Why are high-definition photos important for internet users?
While there are numerous specific niches or industries where images are more crucial than normal, HD shots are now the industry standard. Even if you have a personal account on any website, you will need or want high-quality photographs to stand out from the throng.
Regardless, there are a few situations in which HD photography is definitely necessary. One, if you're a blogger, the appearance of your website is essential. A well-formatted text is only half the story; you also need eye-catching images to accompany it. This improves your search engine ranking and increases the likelihood that readers will interact with what you've written.
Product photos on e-commerce websites are two examples. Product photos are the first thing potential customers see, and they also act as your merchant's first impression. Customers who like your content are more inclined to buy your products if you utilize high-quality photos.
However, we can see how useful high-resolution images may be. Unfortunately, creating such images with normal software tools is tough since you must first be adept in using the software. In this case, the AI image enhancer might be beneficial.
What can an AI image quality enhancer do to help you take better photos?
If you're like most users, you'd prefer a program that can enhance images on its own. As a result, VanceAI Image Enhancer may be considered a useful AI solution. VanceAI.com created this image enhancement tool, which can improve image quality in seconds and with high performance thanks to AI and Machine Learning technology.
VanceAI is a platform that provides a variety of image editing and enhancement options, with one of its main selling points being its ability to develop solutions automatically. To put it another way, the tool analyzes and returns findings without requiring the user to perform any actions. To improve the quality of a photograph, simply upload it to an online photo enhancer and wait a few seconds. As a result, this tool is one of the simplest ways to make high-quality images.
Using the comparative image above as an example, we can see that the Image Enhancer can improve all of the features of an image. The items in the After image, such as the two pencils on the left, have significantly richer colors than before processing. Apart from that, the lettering in the After image is sharper, especially the firm logos and names. Overall, the image's colors appear more vibrant after using the Image Enhancer.
This tool can also be used to adjust the sharpness of the result before it is processed. This allows for greater user customization.
How to use VanceAI Image Enhancer to create high-definition photos?
AI photo enhancer is easy to use. Follow these steps to discover how to utilize this online tool to increase the quality of your photos.
Step 1: Use the URL provided above to get to the tool's web page. Then, in order to access the Workspace for image uploading, click the Upload Image button.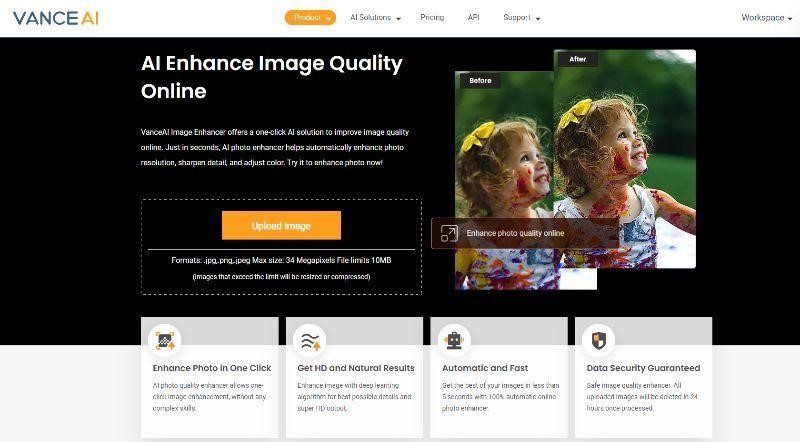 Step 2: In VanceAI Enhancer Workspace, use the upload box to add photographs. The picture will appear on the screen. Click the Start to Process button to increase the image's resolution.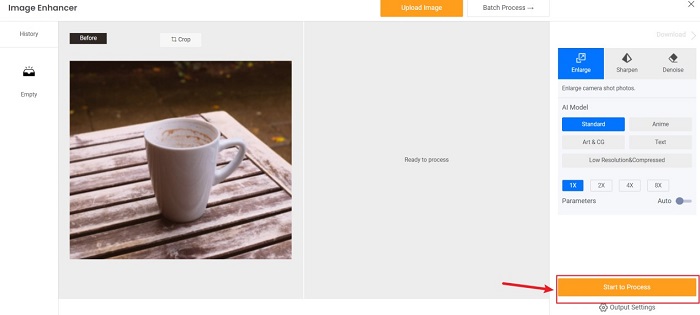 Step 3: Next, click on Download Image to save the image to your device.
These approaches are applicable to practically any VanceAI tool.
Conclusion
The VanceAI Image Enhancer is not just one of the quickest and best online photo editing tools. The combination of AI and Machine Learning technology, as well as its stunning UI design, ensures that customers are completely satisfied with their photo enhancement experience. VanceAI is a user-friendly platform that can be used by nearly anyone. VanceAI, AI photo improvement and editing software, offers a variety of image quality enhancer options. VanceAI Creativity Series is a guide for you to try other creative VanceAI tools
VanceAI wins merits for its competitively priced premium memberships in terms of usefulness. While all users receive three free photo credits each month, if you want more image credits and services, you may subscribe to a subscription plan. Subscription levels start at $5.94 per month and offer extra features and 100 photo credits each month. VanceAI also offers monthly options to meet the demands of its consumers.
Given VanceAI's growth and activity, you can be certain that this platform will continue to bring novel methods of automatically enhancing image quality, as well as additional image editing choices.
VanceAI's Extra Options
As previously said, VanceAI, AI photo enhancing and editing tools, offers a number of picture altering options. You may mix several VanceAI technologies to benefit your images even more because they are all under one brand and website. unblur image may now be used to eliminate excessive blurring from images. This works in conjunction with the Image Enhancer since it only increases photo quality. VanceAI Image Denoiser, on the other hand, may help you overcome excessive image noise. VanceAI Technology has recently started offering a free PDF processing solution online at VancePDF.com.