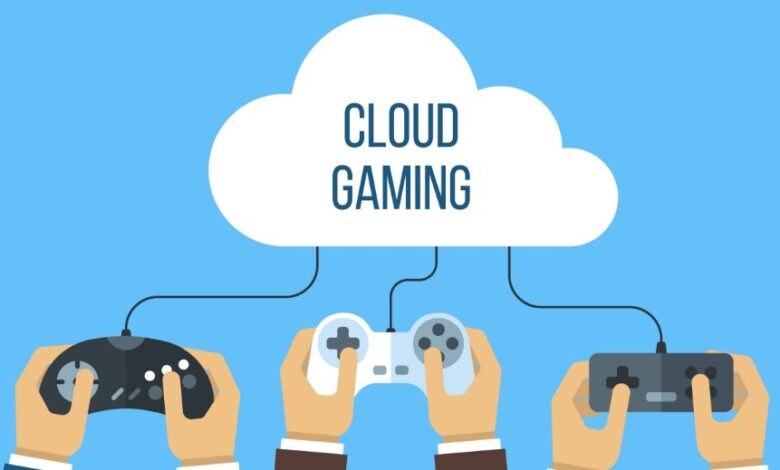 Gaming
What is The Point of Cloud Gaming?
Gaming consoles and PC-based gaming require a PC or gaming console to play, and cloud gaming makes neither of these requirements mandatory. Cloud gaming allows you to play on any device, including your Smart TV, tablet, or mobile device. Simply stream your games from the cloud.
Cloud gaming allows you to play wherever a network permits, not just at your home but with consoles or PCs. Cloud gaming is an excellent alternative to consoles and PCs.
Also, cloud gaming allows games to be stored on the dedicated hardware of the provider. It uses the provider's computing power for running. You can later stream games over the network to your device.
What is Cloud Gaming?
Using that choose-your-own-adventure movie as an example, when you make a selection, Netflix decides what the following clip should be, and then delivers it to you. It happens the same way with cloud gaming.
For example, if you press the "A," you send input to jump. This input is delivered to the remote machine, and the instance of the game updates the input. In the video stream, you watch updates simultaneously.
All of this happens in milliseconds. If the latency is low enough, input lag will disappear. John Carmack [1] is the current CTO at Oculus VR. He stated that while relative delays can be detected in certain parts of the visual and audio fields but not absolute delays below 20 milliseconds, they are usually imperceptible.
Your cloud gaming session will feel local if it doesn't exceed that threshold.
Cloud gaming: The benefits
Cloud gaming offers many advantages over traditional video gaming systems, such as:
Gamers can save money: The gamer doesn't need to purchase expensive gatekeeping hardware (premium gaming laptop, console, graphics card), which can be outdated every two or three years.

Accessibility and freedom: Gamers can play on any screen or device, including phones, laptops, and TVs. You can even open a web browser to sign in, allowing you to play anywhere and anytime.

Ability to play with cutting-edge graphics & incredible processing power: The provider offers the player the computing power and hardware.

You can play immediately: Gamers don't have to wait for the game to download.

No updates: The cloud gaming provider handles all updates and streams the most recent version.

A vast game collection: Gamers can subscribe and have access then choose from a library of games instead of buying each one individually.
Cloud gaming is very popular
As gamers seek more straightforward access to gaming, cloud gaming has risen in popularity.
Cloud gaming is a popular topic that has driven the sales of many services and devices. The cloud gaming market is predicted to reach USD 7.24 trillion by 2027 [2]. This is still a relatively small number considering the overall gaming market is expected to be around $287 million by 2026 [3].
Overall, this is great news for gamers, but cloud gaming's expected rise in popularity brings its own sets of challenges. As you already know how cloud gaming will get surge in upcoming years; Great learning's cloud computing courses can teach you a lot about it if you are interested in starting your gaming career or want to be a game developer.
What is the secret to it?
Xbox Cloud Gaming allows you to connect your compatible device with the Xbox Network and access the games in Microsoft's data centres. This is where the magic happens. These data centres use stacks of systems similar to Xbox Series X consoles called server blades. These blades do all the heavy lifting when streaming games and send all content to your device in the highest quality possible. The streaming speed of the game should depend on the distance to the server and the internet connection.
Which devices are compatible with each other?
Xbox Cloud Gaming works with Apple, Android, and Windows 10 devices. However, the service will be used differently depending on which device you use. After confirming your Xbox Game Pass Ultimate subscription, follow these instructions to get started.
Android
Android users can access Xbox Cloud Gaming via the dedicated app or the browser experience similar to Apple and Windows 10. Android 6.0 or higher is required for Xbox Cloud Gaming. Download the app from the Google Play Store or the Samsung Galaxy Store (only for Samsung devices). Log in to your Microsoft account and download the app.
Play through your browser by opening Google Chrome, heading to xbox.com/play, and logging in with your Microsoft account.
Apple
Apple iPhones and iPads can't access the dedicated app at the moment, so you will have to use Xbox Cloud Gaming via your browser. To access the dedicated app, you will need iOS 14.4 or Bluetooth 4.0. You also need a minimum 10Mbps internet speed for iPhone and iPad. For optimal performance, a 5GHz connection is required. 2.4GHz works but won't provide optimum performance.
Here's the list of compatible devices, including:
iPhone XR

iPhone 11

iPhone 11 Pro

iPhone XS

iPhone 12 Mini

iPhone 12

iPhone 12 Pro 

iPhone 12 Pro Max

iPad Air (3rd Generation)

iPad Air (4th Generation)

iPad Pro 11 2ndGen

iPad Mini 5thGen

iPad (8th Generation)
Open Safari on your iPhone/iPad and go to Xbox.com/play. Log in with your Microsoft account to use the service.
Windows 10
Windows 10 devices work in much the same way as Apple devices. There is no dedicated app for Xbox Cloud Gaming, so you will need to use a browser. The minimum requirement for running Windows 10 is Bluetooth 4.0. It would help if you also had a minimum 20Mbps internet speed on a 5GHz WiFi connection (2.4GHz is possible but not optimized).
We suggest you cherish a cloud computing program online from Great Learning to develop your own games using cloud computing.
Conclusion
Cloud gaming won't replace native consoles or PCs in the near future. Cloud gaming won't be a viable mass-market contender for at least ten years.
Many cloud gamers around the globe are beginning to see the benefits and have made it their preferred way of playing. This group considers the cloud to be a viable gaming option, and it will continue to grow in popularity over time.