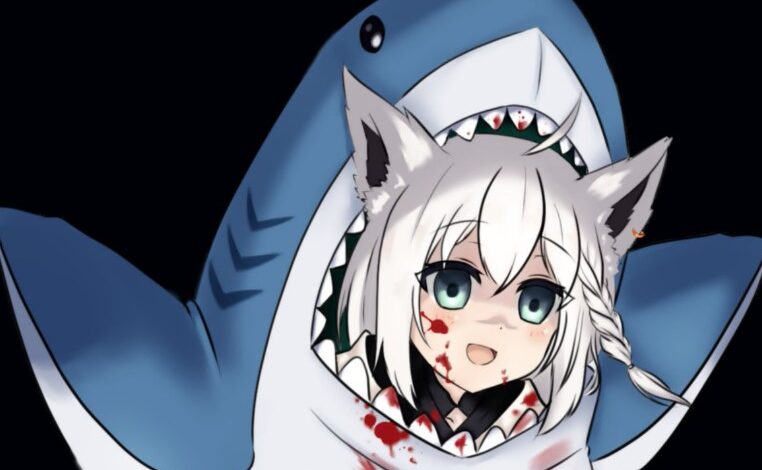 VTubers have grown massively over the last 5 years breaking records in the online entertainment industry. Considering the community is still somewhat in its infancy many people are unsure of what they are. VTuber stands for Virtual YouTuber which is essentially a content creator who is depicted by a virtual avatar. This avatar is usually controlled by motion tracking technology allowing them to move the avatar in real-time.
Thanks to the advancements in motion tracking and VR technology they have become a lot more accessible to the public. Due to this, so many VTuber enthusiasts are giving it a go themselves. VTuber talent agencies such as Hololive and Nijisanji even host auditions to give budding VTubers from all over the world a chance to make it big!
With this in mind, thousands of people have been frantically searching for places to get a hold of a VTuber model in order to start their careers. Hence today we're going to answer the burning question of where can I get a VTuber model?
Fiverr
Fiverr is a freelancing site where you can find a person for every job that there is. Plenty of artists have taken to Fiverr to advertise their VTuber commissioning services. Commissioning a VTuber model is one of the best ways to do it as it removes any of the hassles of making it yourself. If you haven't got any experience with graphic design and animation, making one from scratch can be a painful process.
Finding a VTuber commission on Fiverr can be difficult at times because there are plenty of scammers who will provide unsatisfactory or plagiarised work. Not to mention the problem of settling on a price. Customers who want a VTuber usually require many bespoke features to create a model in line with their vision. So this can result in additional charges.
However, if you're able to find the right artist then this can be a seamless process.
VTuberArt
VTuberArt is a dedicated VTuber model commissioning service made to solve all of your VTuber needs in one place. With this platform, you simply select the package for the type of VTuber you need 2D or 3D. Then select the size of your model; bust-up, half-body or full-body. From here you fill out the commissioning form with all of the details and reference images of what you want it to look like. From here a professional artist from their talented team will take on your commission and build a fully functional VTuber from scratch.
VTuberArt attempts to solve all of the problems by commissioning an artist in one place. A lot of the time, independent artists' commissions close for months at a time as they can only take on so much work. Leaving you waiting for ages just to be seen. Another problem is commissions being declined. Independent freelancers have a tendency to decline particular art styles, textures and anything they don't agree with. With VTuberArt you don't need to worry about your commission being declined as they even take on NSFW work.
Etsy
Similar to Fiverr you can find loads of freelancers advertising their VTuber commissioning services. You select the package, get in touch with the artist and start your commission. As the process is so similar to Fiverr it's still subject to the same problems that we mentioned earlier. However, one benefit of using Etsy is that you can find users selling premade VTuber models. If you're not too fussed about having your own personalised VTuber or if you find one that you like, it can be easier to just outright buy one from an artist on Etsy.
Sellers on Etsy will provide some images and examples of the model in action, alongside a description containing the essential information. Things like the amount and types of expressions the model can perform, any toggle animations or outfit changes the VTuber comes with. Just make sure that you check the reviews to make sure they're trustworthy sellers.
Twitter
Twitter is another awesome place to discover really talented VTuber artists. Most of the time their Twitter page will be full of previous work and sometimes documenting the design pieces that they're proud of. This is perfect for checking out their art styles and seeing if they're the one for you. To start a commission most artists will include a link to a commissioning form in their Twitter bio. These have a tendency to be quite long-winded and unclear to fill out so sometimes it could be best just to message them outright to start a conversation about what you're looking for.
Almost all of these artists are independent, hence they can usually charge quite premium rates. Some VTuber model commissions can be as much as $700 for just the graphic design itself. This will still require a specialist to rig the avatar to move along with your tracking software. If you've got money to blow then seeking out talent on Twitter could be the way to go.
Art Marketplaces
Online art marketplaces such as Sketchfab, Artstation and DeviantArt are amazing for finding pre-made VTuber models. Sketchfab and Artstation function the same way. Artists list their work in the store in the hopes that an aspiring VTuber is interested and buys it for the price that they have listed. As all of these models are premade the prices don't really break the bank. A fully animated and rigged VTuber model can be picked up from around $15 – $70. This obviously depends on what the artists believe their work to be worth as they decide the price.
Make sure to check the descriptions thoroughly so that you know what your VTuber comes with. Some might just be the avatar itself while others can be fully rigged and animated. Another important piece of information to check is the licensing. The artists will disclose what sort of rights come with the purchase of the avatar. Some of them may not allow their avatar for public use, to be edited or redistributed so make sure that you get the correct licensing for what you plan on doing with it.
Now that you're all clear on where to get your VTuber models from… Go get 'em!