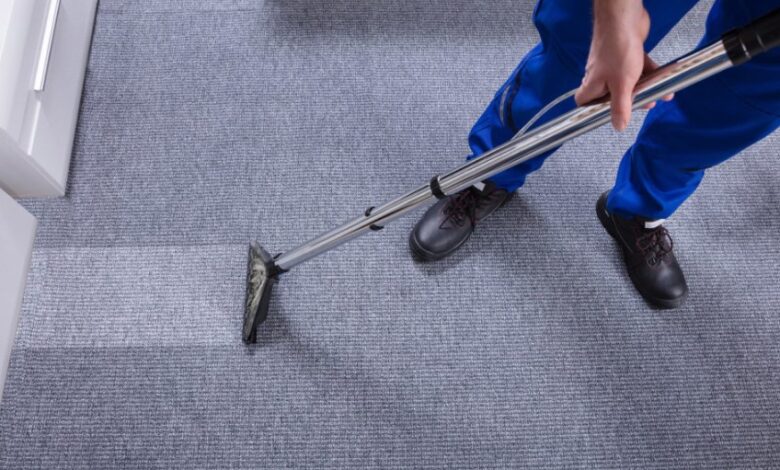 Home Improvement
The Many Benefits of Getting Your Carpets Professionally Cleaned
You may not have thought of it this way, but your carpets are a long-term investment. You might think that vacuuming is enough to get all the dust and dirt out of the carpet, but this is not the case. To protect this investment, vacuuming is not enough as it can't get to the tough carpet stains or the allergens and dust mites deep within the fibres. This is where professional carpet cleaning becomes useful.
By hiring the experts, you can make sure that your carpets are clean and protected, ensuring that your investment in your carpets continues for years to come.
One such expert to call to give your carpets new life is Ultimate Carpet Cleaning, for the best carpet cleaning in Sydney, they are the best choice.
If you still can't decide on getting a professional cleaning, however, the following benefits are what is in store for you.
#1. Improved Health
Microbes like dust mites live in carpets and fabrics and live on human skin cells that have died. They are one of the most common causes of asthma and allergies, triggering symptoms like itching and sneezing. Mould and mildew can grow in carpets and rugs if there isn't enough air movement throughout the house and cause many health issues with prologues exposure.
#2. Carpet Looks Nicer
Dirt and dust can accumulate on their surface over time. They appear drab and discoloured as a result. The process of injecting hot water into the carpeting to loosen surface stains and dirt is known as steam cleaning, and this partnered with shampooing and conditioning the carpets doesn't just give them a deep clean, they also look nicer, closer to new than ever.
#3.  Less Animal Dander, Hair and Fur
Animal dander, or dead skin cells shed by pets, can also be an allergen in the home. These skin cells and hair have a tendency to stick to carpets. Although these particles can be removed from the surface of the carpet by vacuuming, the reality is that vacuums frequently re-distribute dust and small particles at the same time. However, professional carpet cleaning performed on a regular basis and with high-quality equipment ensures that allergens embedded in the carpet are thoroughly removed to prevent their re-circulation into the home.
#4. Air Freshening Properties
Carpet odours may indicate the presence of mildew, mould, or bacteria. When guests visit, this can be a significant embarrassment. It can also make life at home less enjoyable. Although fragrances and air fresheners can mask these unpleasant odours, they do not address the underlying cause. These microbes are removed by professional carpet cleaning, which also leaves the carpets and, by extension, your home smelling clean and fresh.
#5. Reverse Effects of Heavy Foot Traffic & Water Damage
Carpets are more likely to develop dust mite colonies and mould and mildew as a result of heavy foot traffic or water damage from flooding. The harmful microbes in your carpets and rugs will be eliminated by scheduling professional carpet cleaning regularly. As a result, giving them new life so that your house looks and feels clean.
Ultimate Carpet Cleaning
Marsden Park, New South Wales, Australia
0434 126 004