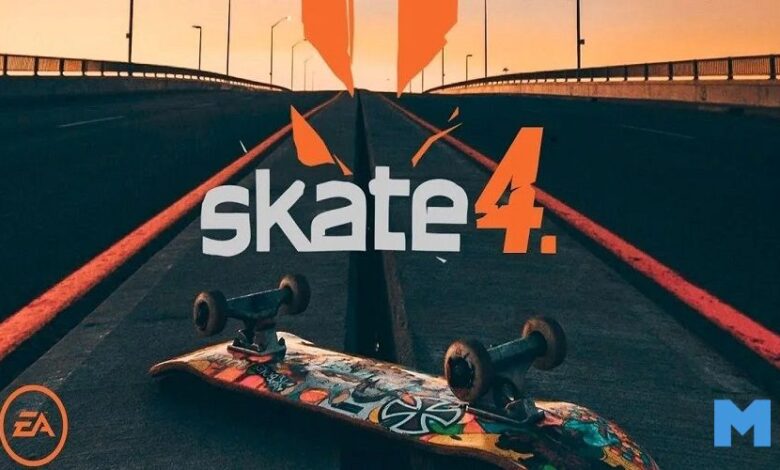 Gaming
Skate 4: Release Date, Trailers and Everything you need to know
Skate 4 Release Date, Playtest, Gameplay, Trailer
Skate 4: At the EA Play event in June 2020, EA finally revealed that they are developing a brand-new Skate game after what felt like an eternity of rumors' and failed starts. After Skate 3 in 2010, this will be the first new game in the Skate series.
Both skateboarders and non-skaters alike share a cult-like devotion to the Skate video games. Skate 3 initially enjoyed mediocre success, but it experienced a significant comeback after YouTube superstar PewDiePie developed an obsession with the game's ragdoll physics.
Skate 4 Release date
Regarding Skate 4's release date, no formal announcements have been made. The creators are adamant that it won't be revealed until it is complete.
The game was said to be in its very early stages of development during the initial reveal. Several job positions for the Skate 4 development team are still listed on a page of the developer's website, indicating that the game is still in the early stages of development.
The game would "launch shortly," according to EA CEO Andrew Wilson, during the company's Q3 2022 earnings call. After that, not much more was said about it. Tom Henderson, a seasoned leaker, disclosed that the game has been in playtesting for a considerable amount of time in late March 2022, suggesting that a reveal would not be too far away:
A burner account on Odysee in April 2022, containing some leaking video, was found by VentureBeta's Jeff Grubb. We received a brief preview of some pre-alpha gameplay.
You can see that the game is still in its early phases, but according to Grubb, the designers are paying special attention to the gameplay mechanics—possibly the most crucial element of a skateboarding game. There is obviously still a lot of work to be done, so this leak does not necessarily mean that it will be released soon.
Skate 4 Playtest
EA seemed at the end of June 2022 to launch a registration system for people to express interest in playtesting the game, which it claims is still some time away from even being in an alpha form, adding to the aforementioned speculative supposition.
As it's not available for consoles, you can sign up if you have a PC and might be given the opportunity to test the game a few times throughout the remaining stages of production, though there's no promise you'll be chosen. Some nice (raw and in-engine) gameplay indications may be seen in the aforementioned video announcement.
Skate 4 Gameplay
On July 14, 2022, it was revealed that the upcoming Skate game will operate much as a free-to-play MMO during "The Board Room" live stream.
The developers are not treating the game as a prequel; rather, they are treating it as a stand-alone adventure that will get several upgrades over the years, such as new content releases and seasonal drops.
Naturally, there will be microtransactions because it is a free-to-play game to help monetize it, but thankfully the makers have established rigorous guidelines for how these will be done.
Full Circle promised during the live stream that there won't be any loot boxes, paywalls, or other game-altering pay-to-win mechanics.
Skate 4 Trailer
Skate 4 does not yet have a trailer, but the developer has provided us with a few teaser films.
The announcement at EA Play 2020 itself was captured in the first video. The little video really only serves to establish the existence of Skate 4 and contains little else.
One year later, there was another glimpse. Once more, a brief clip with no gameplay, but this time with significant skating figures like Garrett Ginner and Atiba Jefferson responding to games. We also received a couple images demonstrating motion capture in action, with the overarching message being "be patient, we're working on it."