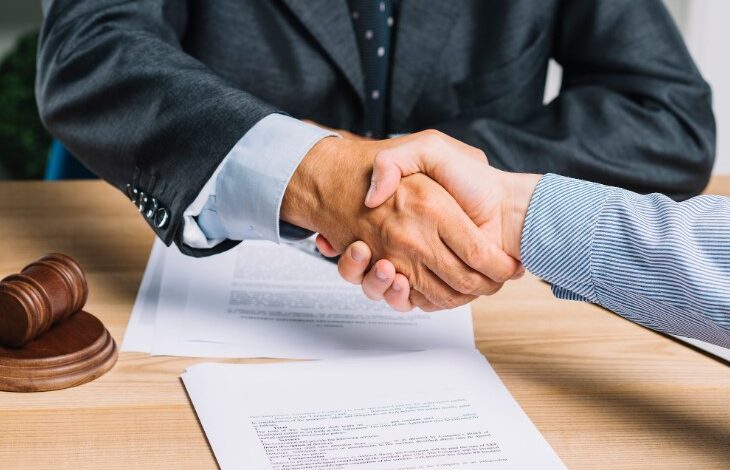 Legal
Schedule An Appointment With An Agribusiness Anti-trust Lawyer
If you own or manage an agribusiness, you could be facing anti-trust violations. Such violations can impact your business's bottom line and cause you to lose profit. Unfortunately, agribusiness anti-trust law can be challenging to understand, and if you don't have a legal background, you may not know how to keep your business within the bounds of the law.
This is where an agribusiness anti-trust lawyer comes in. These professionals can help you to navigate the legal terrain and protect your business from unfair competition. But before you schedule that appointment with them, you may be wondering what kind of advice you can expect to receive. Well, have no fear. In this article, you'll learn about three common pieces of advice you're likely to hear during your consultation.
Advice On Business Practices
Agribusiness anti-trust laws can be quite difficult to keep up with. This is why you need a lawyer by your side. An agribusiness anti-trust lawyer will advise you on a wide range of business practices that may impact anti-competitive behavior in the industry. Specifically, they'll ensure that your business practices comply with anti-trust laws and regulations to help you avoid potential violations.
For example, an anti-trust lawyer may advise you to avoid agreements with competitors that may be viewed as price-fixing or market allocation. They may also review your business contracts to ensure they do not contain anti-competitive clauses or terms that may be perceived as anti-trust violations.
Additionally, an anti-trust lawyer may suggest changes to your business practices to protect you from anti-trust violations. For instance, they may recommend creating compliance policies and training programs for employees to avoid situations that may lead to anti-competitive behavior. Working with these lawyers will enable you to safeguard your business.
Advice On Compliance and Training Programs
Protecting your agribusiness from anti-trust law violations may require you to develop employee compliance policies and training programs. However, if you want these policies and programs to be comprehensive, consult an agribusiness anti-trust lawyer. Some key pieces of advice you're likely to receive from these lawyers in this area include:
Tailor your compliance policies to your business: Your lawyer will help you develop compliance policies specific to your business's unique needs. They will ensure that the policies address the key risks facing your industry and are tailored to the size and scope of your operations.
Regular employee training: Training is critical for ensuring your employees understand anti-trust laws and regulations. It's also necessary to equip them with the knowledge required to avoid situations that may lead to anti-competitive behavior. Your lawyer will guide you in developing effective, engaging, and informative training programs.
Monitor your operations for compliance: Your lawyer can help you establish procedures for monitoring your operations to ensure that your compliance policies and training programs are effective. They'll also tell you how to identify and mitigate potential risks and take corrective action when necessary.
Be prepared to respond to potential violations: Even with effective compliance policies and training programs in place, it's still possible for anti-trust violations to occur. Your lawyer will guide you in responding to such situations and ensure you cooperate with investigators to mitigate the legal and financial impacts on your business.
Advice On Forming Alliances With Other Businesses
If you want to form an alliance with other businesses, you better be careful. Anti-trust laws are complex, and your company may get into hot water if it doesn't take the proper precautions.
A lawyer will advise you to do your due diligence before forming any alliance. They'll ensure you understand the anti-trust laws and how they apply to your situation. Also, they'll thoroughly research the businesses you're considering partnering with to ensure they are reputable.
Once this has been done, they'll advise you on the kind of alliance to form. There are different types of alliances, including joint ventures, strategic alliances, and mergers. Each type of alliance comes with its own risks and rewards, so you must carefully consider which one is right for you.
The Bottom Line
When it comes to navigating the complex world of anti-trust laws in agribusiness, it pays to have the guidance of an experienced lawyer. Through the assistance of these professionals, you'll avoid pitfalls and grow your agribusiness. Don't hesitate to schedule an appointment with an agribusiness anti-trust lawyer today if you want your business to succeed.