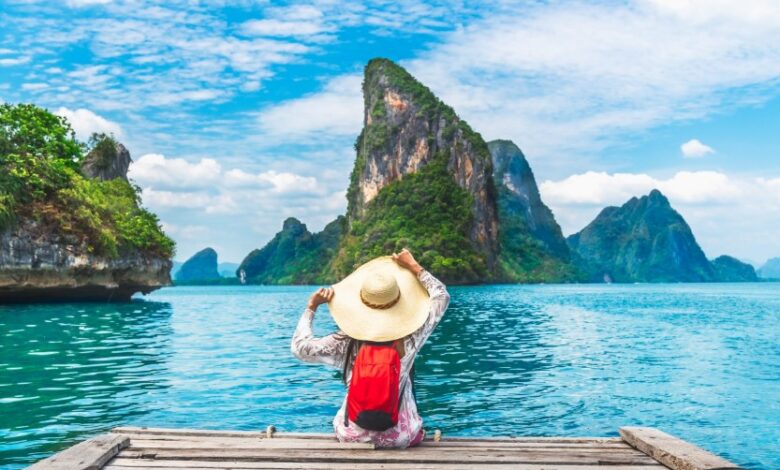 Travel
Love Travelling To Thailand? Here's How Buying Your Own Condo Can Benefit You
Are you someone who loves to travel to Thailand? Do you find yourself travelling there frequently, spending money on hotels, or Airbnb's each time you visit? If so, have you ever considered the idea of buying a condo there instead?
Buying a condo in Thailand can be an incredibly rewarding experience, not just because it's a great investment, but also because it can provide a more comfortable and economical way to enjoy your trips to Thailand as well.
If you aren't quite convinced, read on and we'll tell you everything you need to know.
Undeniable Financial Benefits
When you purchase a condo in Thailand, you can rest assured that you are investing in a stable and secure asset. While Thailand has certainly gone through some uncertain times in recent years, the real estate market in Thailand has been steadily increasing in value for the past decade, and it is projected to continue to do so.
As an investor, you will benefit from the appreciation of your asset, as well as from rental income (should you decide to rent it out as a holiday home in your absence).
Of course, there are no guarantees. As such, you must carry out extensive research before you invest in a Thai property in a given area. Is the neighbourhood up and coming? What kind of local amenities are there? Is the vacation rental market saturated? Take your time and weigh everything up before you sign on the dotted line in order to maximise your potential for a profitable investment.
Unparalleled Convenience
When travelling, it can be quite inconvenient to make all the necessary arrangements for your accommodation. Hotels can be expensive and Airbnb's can be unreliable. By having your own condo in Thailand, you will have the convenience of having a place to stay for every single trip and the best part? It will always be available to you!
You can also make use of the condo rental services that are available in many cities in Thailand to further increase your rental income. While you are at home working and saving for your next adventure to Thailand, your property will be making you some attractive passive income.
Comfort and Familiarity
For some people, travelling and staying in different hotels or Airbnb's can be quite uncomfortable. With a condo of your own, however, it can be furnished with everything you need to make your stay as enjoyable as possible.
Certainly, it can be nice to go all out and stay in lavish accommodations, but if you'd prefer your privacy (without having to worry about an early checkout when it comes to going home), having your own condo is the solution.
Imagine having one less thing to do before you travel? All you need to do is book your flights and you are all sorted.
Plan for the future
Particularly if you have plans to relocate to Thailand eventually, you can invest in a property to call home when the time comes.
Conclusion
If you love to travel to Thailand and are looking for a way to make your trips more comfortable and economical, buying a condo there is a great idea. Not only is it a great investment, but it can also provide a range of financial, convenience, comfort, and tax-related benefits.
Why not take a moment to explore the condos for sale in Thailand and see what kind of property is available on the market right now? Who knows, you might just find the vacation home of your dreams.