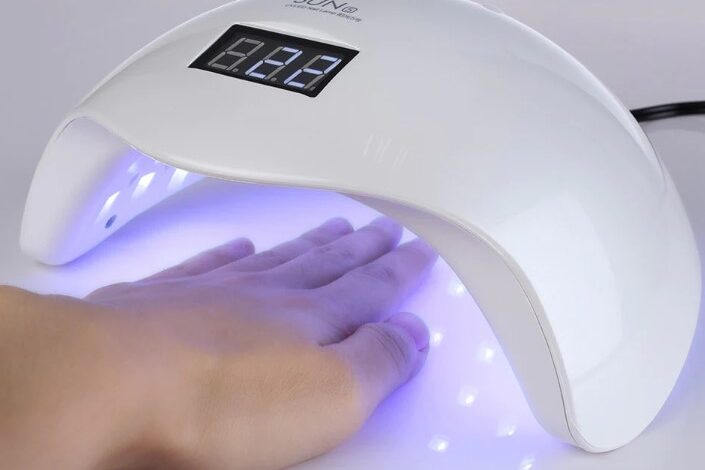 Technology
LED UV Curing: What It Is and the Factors to Consider When Buying a Curing System
Ultraviolet LED curing is a relatively new method of curing adhesives, printing inks, and coatings. It is suitable for manufacturing processes that require fast curing, enhanced system capabilities, and instantaneous results.
Although large-area LED UV curing systems are relatively new, they're increasingly gaining popularity due to their benefits. They're cost-effective, eco-friendly, energy efficient, easy to maintain, and guarantee a longer shelf life for the finished products.
If you've been looking for a reliable curing system, you're at the right place. Here, you'll discover the incredible benefits of LED UV curing and the factors to consider when selecting a suitable LED UV curing system.
How Does LED UV Curing Work?
LED UV curing uses ultraviolet energy to change a solid material into liquid. The system incorporates diodes that transform electric power into UV light.
Typically, current flows into the diode, emitting ultraviolet waves. The ultraviolet light emitted is essential to the process because it triggers a chemical reaction.
The UV light strikes the molecules inside the liquid material, triggering a chain of reactions until the entire liquid solidifies.
Previously, curing systems relied on mercury lamps to create UV light for curing materials. The downside was a negative effect on the environment due to pollution.
Considerations for Choosing UV LED Curing Systems
UV curing requires sufficient exposure of the material to UV light to produce the best results. A suitable curing system should therefore have the correct wavelength and intensity of UV light.
The following factors will come in handy when looking for large-area LED UV curing systems:
Quality of UV LED Light Source
The quality of the light source is critical when looking for UV-assisted curing systems. A high-quality LED lamp will produce light at the correct intensity and wavelength required for a particular material. High-quality lamps also degrade slowly, unlike poor-quality lamps.
Continuous Vendor Support
Vendor support ensures you get enough technical advice and help if the product fails before the expiry of the warranty. Many dealers promise quality vendor support, but some fail to deliver their promise once you buy the product.
Indicators of good vendor support include the availability of user manuals and technical information on the dealer's website.  Availability of onsite testing and servicing also implies the vendor is confident about the product they're selling.
User-Friendly Control Features
An excellent large-area LED UV curing system has user-friendly control features that allow you to operate the system.
You should easily adjust the power output, scrutinize the cooling system, and troubleshoot if a technical hitch arises.
You should also consider the ability to integrate the LED UV system into the curing machinery.
Easy Maintenance
Before acquiring a large-area LED UV curing system, ask how easy its maintenance will be. Generally, the system should be easy to maintain without assistance from a technician.
Can you clean the reflector when dirty? Can you replace the lamp when necessary? Are the spares available within reach?
Benefits of LED UV Curing Systems
The LED UV curing process is instantaneous and preferred over traditional ones. In addition, it offers the following benefits:
They Have a Long Shelf Life
Conventional curing methods use microwave UV lamps with 2,000 to 8,000 hours of shelf life. On the other hand, LED curing uses LED lamps with a relatively long shelf life. The system can last up to 20,000 hours before requiring a replacement.
They're Eco-friendly
LED UV technology incorporates semiconductor diodes that do not emit harmful radiation. Moreover, LED lights have a single peak and allow the selection of a predetermined bandwidth. As a result, you can keep off wavelengths that can produce ozone gases during the curing process.
They're Energy Efficient
UV LED systems include on and off switches that help regulate the system's current flow. Additionally, they have little heat radiation and no moving parts when operational. The system, therefore, requires little energy, which can save your bills considerably.
Increased Productivity
If you have a considerable workload to accomplish in little time, you need a system that produces the best results in the shortest time.
Large-area LED UV curing systems are famous for their efficiency and quick action. The ability to make instantaneous results means you can handle bulk work quickly if you have tight deadlines.
Other benefits of the system include the following;
Suitability for heat-sensitive substrates.
High-end functionality.
Guaranteed safety.