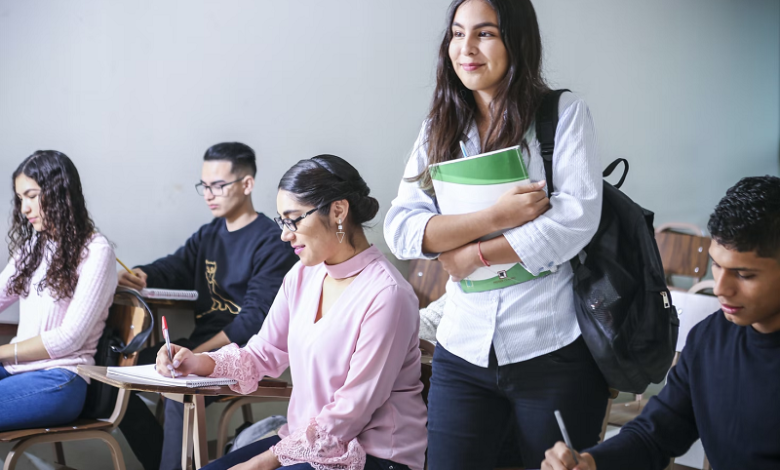 Education
How To Get Admission In Top MBA Colleges In World
If you want to pursue an MBA, you will want to consider the top MBA colleges worldwide. Many factors go into determining which business school is the best fit for you, such as location, curriculum, and rankings. However, the process of getting into a top MBA college can be daunting. In this blog post, we will provide tips on getting admission into the world's top MBA colleges.
MBA programs are one of the most popular graduate programs in the world. Each year, thousands of students from all over the globe apply to the top MBA programs in the world.
So, how do you get into one of these highly competitive MBA programs?
There is no one-size-fits-all answer, but there are some general tips that can help you increase your chances of being admitted to a top MBA program.
First, research the MBA programs that interest you and ensure you understand the admissions requirements and process.
Next, focus on your GMAT score and make sure you are preparing to score in the top percentiles.
Finally, don't forget the other important components of your application, such as your essays, letters of recommendation, and resume.
How can I get into an MBA college in Singapore?
MBA programs are designed to develop leadership skills and prepare students for management positions in a wide range of industries. Many MBA programs also offer specializations that allow students to focus their studies on a particular area of interest.
Getting into an MBA college in Singapore can be a challenge, but it is possible with the right preparation. The first step is to research the different MBA programs available in Singapore and find one that fits your needs and goals. Once you have selected a program, you will need to submit a strong application, including your resume, essays, and letters of recommendation.
The admissions process for MBA programs is highly competitive, so putting your best foot forward is important. With the right preparation and a strong application, you can be on your way to earning your MBA from a top college in Singapore.
Which MBA course is the best in the world?
There are many MBA courses available worldwide, and it can be difficult to decide which one is best for you. However, there are a few factors that you can consider to help you make your decision.
First, you should consider your goals and what you want to achieve with your MBA. Do you want to start your own business? Then you might want to consider a course that has a strong entrepreneurship focus. Alternatively, if you want to work in a specific industry, you should look for a course with a strong focus.
Second, you should look at the reputation of the MBA course. Do your research and read reviews to see what other people have said about it. It's also a good idea to talk to people who have already completed the course to get their thoughts.
Conclusion
The admission process in top b schools is quite competitive, and your dream of getting admission to the best b school can come true if you are well prepared.