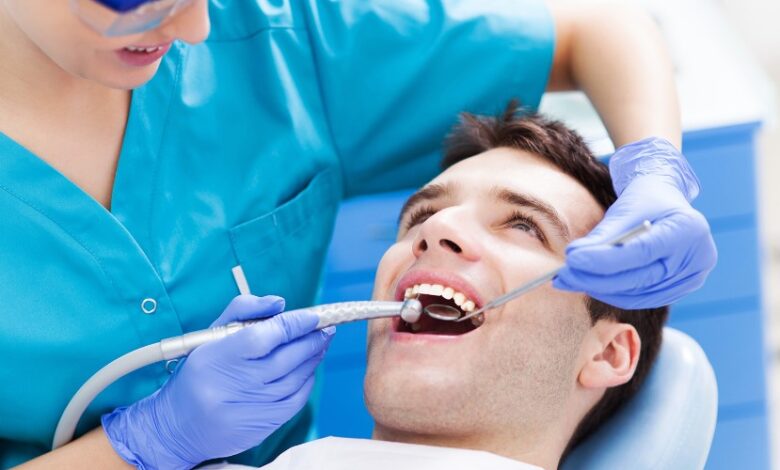 Health
Creating a Patient-Centered Dental Practice with Effective Communication Tools
Good communication between dental practices and their patients is essential for quality dentistry. It is imperative to create a welcoming environment where all individuals feel valued, and their voices are heard. Effective communication tools that cater to the needs of patients and the practice can help achieve this goal.
This article will discuss how to create a patient-centered dental practice with effective communication tools. We will explore the importance of strong communication strategies and look at some strategies for delivering effective communication. By implementing these practices, you can make sure that your patients feel informed and supported every step of the way.
Effective Communication Tools for a Patient-Centered Practice
Digital forms, online portals, and text message reminders are all useful tools for increasing communication between the practice and its patients. These tools help streamline information-gathering and appointment-setting processes, leading to improved accuracy.
Allowing for an open dialogue between dentist and patient is essential for establishing trust between both parties. This improves the accuracy of diagnoses and treatment plans and provides the patient with comfort. Additionally, being open and honest with patients about their diagnosis and treatment plan is important.
Encouraging active listening between dental practices and their patients is essential for building strong relationships between both parties. Listening carefully helps create a comfortable environment and leads to more accurate diagnoses and treatments.
Dental practices must ensure that all staff members are given proper training in effective communication techniques. This includes learning a clear language, active listening, and providing accurate educational materials. Additionally, ongoing training can help staff stay up-to-date on the latest technology tools available for communication.
Informing Patients of Options
It is important to inform patients of the treatment options and allow them to make well informed decisions regarding their care. Involving patients in the decision-making process can enhance their adherence to treatment plans since they are more inclined to follow instructions. Additionally, it's important to make sure patients understand why certain treatments are better than others.
Following up with patients after appointments is essential for quality care. This includes scheduling routine follow-up appointments, answering any patient queries about their condition or treatment plan, and monitoring progress over time. Following up also helps ensure that patients are with the services provided by your practice and encourages them to return for future visits.
Utilizing technology can help improve communication between dental practices and their patients. This includes using cloud-based patient management systems allowing accessible records, digital forms, and online appointment booking. Additionally, text message reminders can be a great way to remind patients of upcoming appointments or treatments. Additionally, online resources such as patient education materials or video tutorials can easily access important information about oral health care.
By incorporating a feedback system, you can gain a more comprehensive understanding of your patients' experiences and pinpoint areas for improvement within your practice. This includes collecting patient surveys or conducting one-on-one interviews with individual patients to get an accurate picture of the overall quality of service that they received while visiting your practice.
Effective communication tools are essential for creating a patient-centered dental practice focused on providing quality care and building strong relationships with patients. By using such techniques, you can ensure that your practice can provide the best possible service and help improve patient satisfaction.
Conclusion
In conclusion, effective communication tools and techniques are vital for creating a patient-centered dental practice. From open dialogue to utilizing technology, implementing these strategies can help foster strong relationships between dentist and patient while providing quality care.
Additionally, following up with patients after appointments and implementing feedback systems can help identify areas for improvement within a dental practice. Ultimately, investing in effective communication practices allows for an improved overall experience that helps ensure your practice offers the best possible service to its patients.