Fashion
The Greatest Advice for Choosing Active Wear Appropriate for Your Activity
It's crucial to get the correct athletic items that will make you feel comfortable and perform well during your activities. The best advice for choosing the best activewear is to take your planned activities into account. For instance, if you're jogging, you should wear gear that is light, breathable, and won't restrict your movement. You should choose comfortable, flexible attire if you plan to take a yoga session. You need apparel that is supportive and won't restrict your motions for exercises like weightlifting.
Spend some time thinking about the kind of exercise you'll be doing and how intense it will be. From there, you can start to focus on choosing the fabric and design that is most appropriate for your particular requirements. Look for breathable materials that offer adequate support and wick perspiration away to keep you cool and dry, like polyester and spandex. Make sure the fit is snug but does not limit your motion. Avoid wearing baggy clothing because it will make you bulky and restrict your movement.
What Does The Term "Active Wear" Mean?
The phrase "active wear" has been used for a while, but it has recently gained popularity as more and more individuals choose healthier lifestyles. Clothing known as "active wear" is made expressly for sports, including running, jogging, cycling, yoga, and gym workouts. Typically, it describes soft, loose clothing that is breathable and unrestrictive to movement.
Moisture-wicking materials and cutting-edge design elements like strategically positioned seams and pockets are frequently found in active wear. To promote visibility and safety while engaging in outdoor activities, it frequently features reflective details. Activewear has gained in popularity as a result of its fashionable designs, which make it simple to go from the gym to a night out.
What Type of Activewear Is Most Popular?
Comfort and fashion are important factors when choosing sportswear. There are a ton of choices when it comes to selecting sportswear that looks and feels fantastic, from yoga pants to sporty coats. But which kind of athletic clothing is most favoured? The findings of a survey of thousands of fitness aficionados are in!
Among activewear options, athletic leggings are by far the most popular. These adaptable bottoms, which can be dressed up or down, have a perfect fit that is cosy and flattering and can be worn for anything from yoga to jogging. Compression shorts are a terrific choice for people who like shorts since they provide the most support and breathability.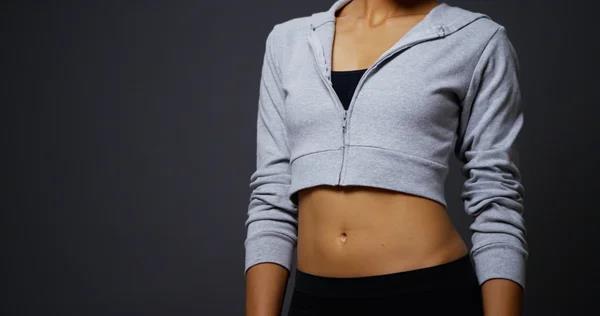 Why Is Sports Clothing So Expensive?
When you walk into a sports clothing store and find an item you've been eyeing for months, only to be faced with an outrageous price tag, it can be incredibly disheartening. Sports apparel is incredibly pricey, but there are a few factors to consider. A lot of sportswear designers work with premium materials like breathable textiles that keep you cool and comfortable during vigorous exercise.
Costs always rise as a result of the superior technology and materials employed. The costs that are passed on to the consumer are the licensing and royalties that many sports apparel companies must pay. It's critical to take into account the cost of labour for production.