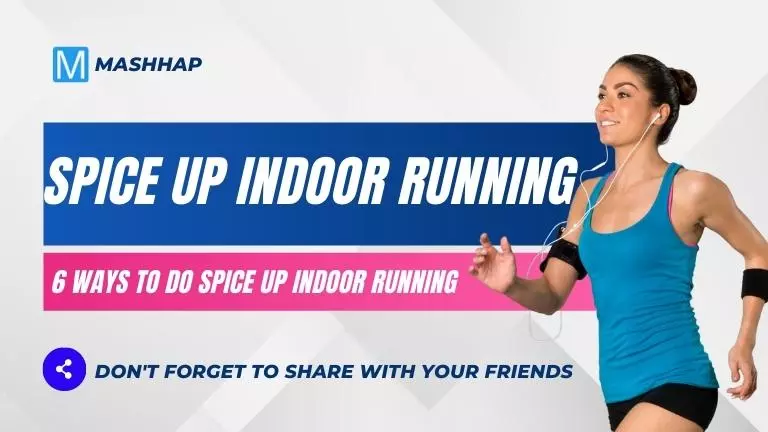 Lifestyle
6 Ways to Do Spice Up Indoor Running
There is a new form of fitness routine coming up and it is moving people like anything. Dubbed Indoor running this new trend utilises the internet to give you an outdoor feeling, all the while you exercise at the comfort of your home. If you are new to this, relax, you can catch up with it easily. On the other hand, if you are already aware of this phenomenon, here are a few ways you can spice up the routine.
Get Yourself on the Virtual Running Wagon
You can go on your own virtual running tour by getting into the world of Vingo. Vingo is the latest app for Online running and it helps you connect with the online world, right in your phone. With the app installed on your smart device you can access the virtual world anytime you want and jump into the online space for a good run.
Use the Latest Treadmill
Once you install the app on your smart device you can then connect the device with your treadmill. The latest treadmill models come with Bluetooth connectivity, hence connecting the app with your treadmill will be easy, just a touch of the button. The latest models also help you in your exercises. They have resistance controls, inclination settings etc, which will help the app give you a very realistic experience while you use it.
Bring Your Friends into the Game
You can always invite your friends and family into this Online running app. Vingo allows for you to share your account with up to eight people. All of you can access its premium features and you can all create your own accounts in it too. You can team up with your friends and go on virtual running trips across the world, every single day.
Since Vingo is an internet based app, it naturally comes with social media connectivity. You can share your daily progress, your weekly and monthly targets, and even your yearly weight loss goals with your friends and followers on social media. You can encourage your followers by inspiring them and get a good rep for yourself too.
Compete in Cyber Competitions
Inside the app, you can find communities, where people get together and exercise. Many communities also hold competitions and tournaments to spice up people's exercises. You can join these competitions and show your strength to the whole world.
Form New Friendships in the Virtual World
Finally, you can connect with a lot of new people through the app. You can use the voice chat feature inside it and talk to people in real time. This way you can make new friendships with people who share your interests and passions. Vingo can be used as an indoor bike app too. If you ever feel bored of using it with your treadmill, you can connect it with your training bike and go on online cycling trips too. Cycling also happens in the virtual world and you can go head on head with your friends like virtual running.