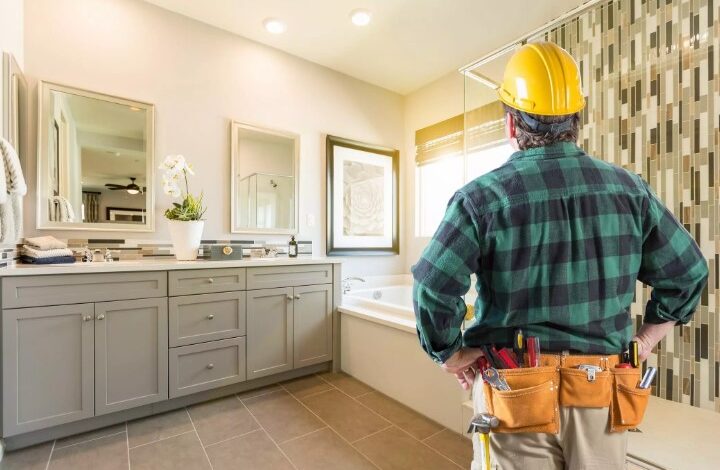 Kitchens have become social hubs over the last few years, so there's no surprise it has become one of the most renovated rooms. A kitchen renovation can bring relaxation into your home and increase functionality. You don't need an enormous budget, as you can make many changes with no more than a tin of paint – like a kitchen spraying. Continue reading for more inspiration for your kitchen renovation.
Planning is Key
Any worthy project will call for proper planning. During this stage, you need to write down your budget and decide which areas you're going to focus on. Additionally, you will need to choose an overall vibe and set a goal for your kitchen, which will determine the overall colour scheme and feel. For example, if you're trying to brighten the space up, there's no point having your kitchen spraying in dark colours. Instead, when it comes to your kitchen respray, white cabinetry will help to achieve the goal.
Install Kitchen Tech
Technology has come a long way in recent years, and there are plenty of gadgets that will make your life easier in the kitchen. For example, you can install smart taps, smart plugs, and even smart bins. Modernisation is essential for any kitchen and having new technology will help with future-proofing your home, which is fantastic if you're thinking to sell in the future. However, you need to avoid having kitchen tech for the sake of having it; everything must serve a function.
Experiment with Colour
Whether you're thinking of kitchen respraying in white, or black, or adding a splash of colour, you should note that coloured cabinetry is on-trend right now. Before you commit, play around with different colours in the room, but try to avoid ruining your target vibe with an abundance of colours. For example, if your cabinets are going to be light green, you can add accents by investing in green appliances and countertop receptacles. If you struggle with choosing great colours, we recommend getting in touch with professional kitchen sprayers like Respray UK.
Remember Proper Clearance
If you're opting for a major renovation, we recommend drawing up a proper plan and accounting for countertop clearances. For example, when you're leaving space for an oven and fridge, the space needs to be standard – regardless of the size of your appliances. Additionally, you will need to ensure there's enough space around the sink and microwave. Your kitchen needs to be functional for anyone that may live in your home after you.
Smart Knife Storage
Knives are an essential tool in any kitchen, but they need to be stored properly, which means in an obvious place and safely. Instead of having a knife block, which is easy to access if you have children, consider creating a slotted knife drawer that you can lock if need be. The most important component is having sharp blades stored safely.
A kitchen renovation will improve your way of life and add value to your home, and it doesn't have to break the bank. The most important considerations to make when planning for your renovation are colour schemes, functionality, safety, and modernisation.