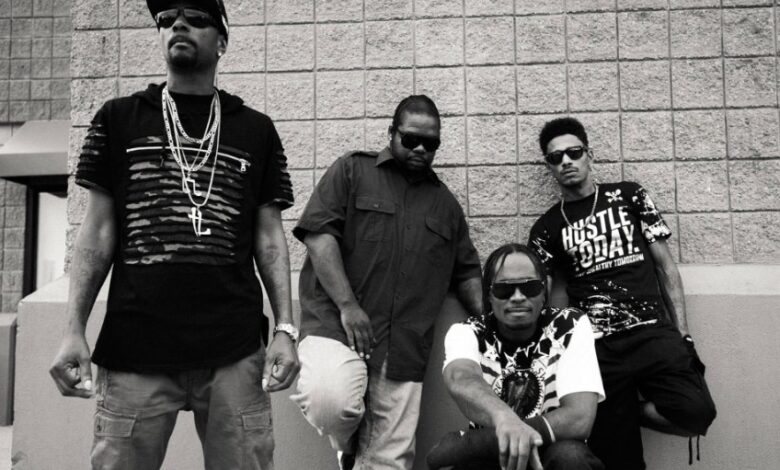 Lifestyle
10 Great Facts About Bone Thugs N' Harmony
Bone Thugs N' Harmony is getting back to the popularity they had back in the 90s. No matter the changes through history, disbanding, getting back again, and many dramatic situations, they are here to rock over and over again.
Their beginnings were rough, and they needed to take unpopular actions to reach their dreams. There were challenges and sad moments, but they did it greatly in the end.
What's the result?
Today, Bone Thugs N' Harmony is among the most anticipated R&B and hip-hop bands, selling thousands of bone thugs n harmony concert tickets for their live performances. People still love them, and younger ones discover this legendary band.
That's why we created a list of known or lesser-known facts and related information.
1. They Have Sold 30+ Million Records
Bone Thugs N' Harmony has a few official studio albums, and even the members have solo albums released during their popularity.
Still, the "E. 1999 Eternal" is probably the best-selling among them all. Also, it's one of the best-selling rap albums of all time.
2. They Recorded With Three Greatest Rap Names in the History
Even though the rap and hip-hop scene is rich and vibrant, Bone Thugs N' Harmony is the only band that recorded with the biggest names there. They had successful collaborations with their mentor Eazy-E and 2Pac, and Notorious B.I.G. during their career.
3. Only One Member Didn't Launch a Solo Album
Wish Bone is the only Bone Thugs band member who hasn't launched a solo album. The reasons for that are still unknown.
4. They Needed to Rework Some Songs Because of 9/11
In 2001, the USA faced one of the greatest tragedies of all time. But Bone Thugs N' Harmony needed to rework some of their songs and change the lyrics.
They are known to be critical to laws, the police, and the government. But, the 9/11 aftermath made many of their tracks insensitive and too rough.
Most of the singles from their "The Art of War" album were dropped or reworked, so they won't sound offensive and violent.
5. No One is Sure About the Real Meaning of "Bone"
Knowing that all members are somehow related, the most popular theory was that Bone is their surname. But, if you check their biographies, you will see that's not true.
There are a few theories about the real meaning. Most of them refer to abbreviations, like Beating On Niggas Everyday, Buddahed Out Niggas Everyday, Brewed Out Niggas Everyday, or even Brothers On Normal Elimination.
The band never confirmed or denied any of the theories.
6. They Believed the World was Going to End
Bone Thugs believed the world we know would exist until the end of 1999. If we get back to the late 90s, many people believe the same because 2000 was the beginning of a new century and a new millennium simultaneously. So, it was a little scary, even though the world was here.
They even named their album "E. 1999 Eternal," thinking that it would exist until the end of that year. They were so wrong and we are glad they had even more successful songs after that.
7. Flesh-N-Bone Worked Hard to Buy Tickets to LA
Bone Thugs members were sure they wanted to sign for Easy-E, making him their mentor. Flesh-N-Bone even worked in KFC so he could save money for tickets to LA.
They eventually met their idol, who auditioned them in a changing room. And the rest is history.
8. "Tha Crossroads" is Dedicated to a few People
The first version of the song was named "Crossroad," and it was about a relative named Wally. But after Eazy-E died, they re-recorded the song, naming it "Tha Crossroads."
They dedicated it to Wally and Eazy-E, but also to Lil Boo and Wish Bone's uncle, named Charles.
9. Layzie Bones was Injured During a Video Set
Layzie got a serious eye injury when they were shooting the "Listen" video. The production used chemicals for special effects, and a drop finished in Layzie's eye, causing an abrasion on the pupil.